Mahébourg
Mahébourg is a small town on the south-eastern coast of the island of Mauritius. It's a great place to get a taste of real Mauritian life, where fishermen heading out on their wooden boats and lively local markets are found alongside interesting museums, local eateries and street food stalls.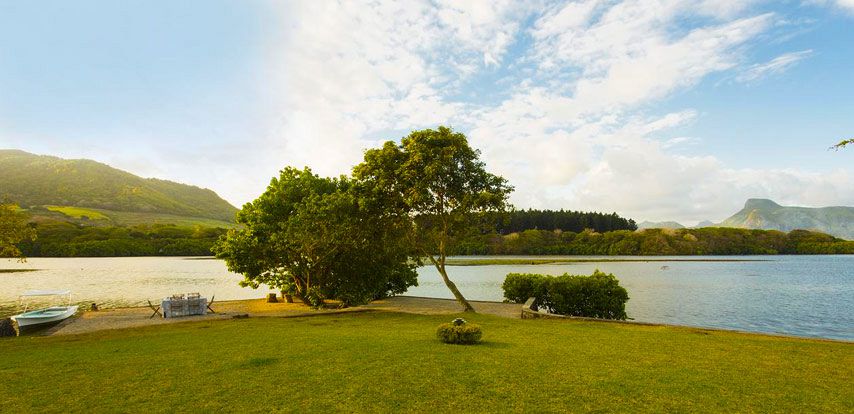 Brief History of Mahébourg
The southeast saw the arrival of the Dutch (the first inhabitants of the island) in 1598, and later the French in 1715. The town of Mahébourg was founded in 1805 and named after the French governor, Mahé de Labourdonnais. In 1810, it was witness to the only French naval victory of the Napoleonic Wars at the Battle of Grand Port.
Mahébourg's Location
Mahébourg is situated in a wonderful harbour in the Grand Port District and is only 15mins and around 10km from the International Airport. Port Louis, the capital is located 50 km and about one hour drive from Mahébourg. Mahébourg has a good bus route leading to key locations in Mauritius. You can easily get the bus to Port Louis or to other cities such as Quatre Bornes, Curepipe and can venture further across the island.
Climate in Mahébourg
The best time to visit Mahébourg is between October and November and Late April to May, when the temperature is less humid and hot. Average temperature in summer is around 30°C and in winter, temperature can drop to 20°C.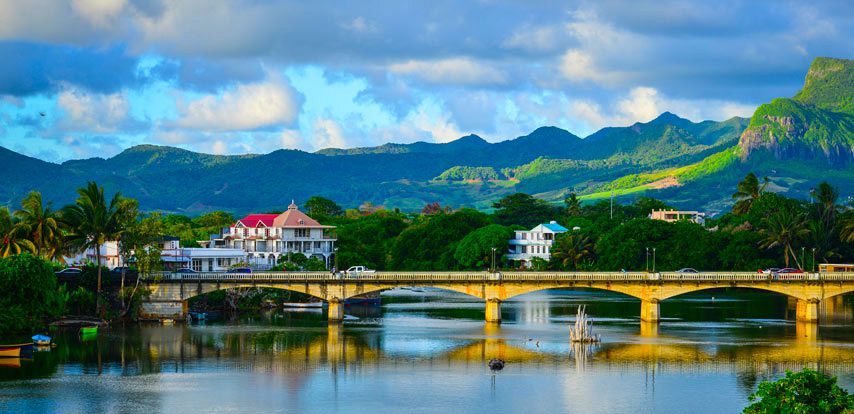 Hotels in Mahébourg
There are many places to stay in and around Mahébourg including hotels, guest houses and private villas that range from deluxe resorts to rooms to let.
Preskil Island Resort
A superior 4-star family hotel with its spectacular views of the islands of the South-East of Mauritius, including l'île aux Aigrettes or l'île au Phare, and the impressive Lion mountain, Preskil Island Resort offers a convivial atmosphere and some authentic islander experiences.
Astroea Beach Hotel
Astroea Beach is a charming 3-star boutique hotel and a dream destination at the heart of Mauritius' South-Eastern region, with direct access to a beautiful white sandy beach and view on Pointe d'Esny turquoise lagoon, stretching as far as the eye can see.
Nativ Lodge & Spa
Nativ Lodge is located at the banks of Riviere la Chaux and is surrounded by nature. The lodge offers an outdoor pool and a restaurant. This is a beautiful nature lodge offering beautiful accommodation amidst nature.
Paradise Beach by Horizon Holidays
Located at Pointe d'Esny on the South East Coast of the island, this tropical paradise will give you the feeling of a real postcard holiday. With a spectacular view on the largest lagoon of Mauritius, enjoy one of the most amazing white sand beaches in the Indian Ocean
Popular Beaches near Mahébourg
Blue Bay
Blue bay remains true to its name by offering an amazing emerald blue water of pure beauty, a white sand beach surrounded by large casuarina trees. Blue Bay is also home to a marine park, ideal for snorkeling with an almost translucent clear water allowing you to rub shoulders with small colorful fish and abundant marine life that live among the many corals disperse in the lagoon.
Pointe d'Esny
The beach at Pointe d'Esny, with its immense lagoon moved by a light breeze, is paradise for lovers of board sports, windsurfers and kite surfers in particular,
La Cambuse
The beach of La Cambuse is a beautiful beach surrounded by abundant and unspoilt nature. The white sandy beach is beautiful with a turquoise sea surrounded by greenery and swimming is not recommended as the sea is generally rough with strong currents.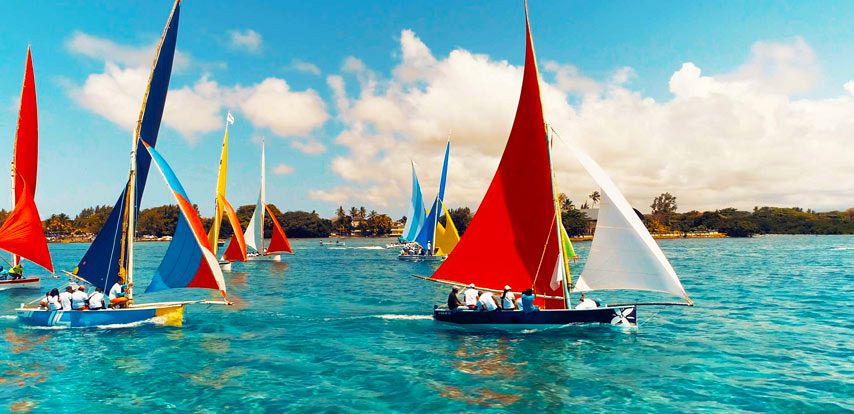 Places of interest in Mahébourg
Mahébourg Waterfront
Mahébourg Waterfront is one of the iconic attractions in Mauritius and is an ideal place for relaxation or enjoying a casual walk by the azure water. A memorial stands tall at the waterfront and is known as Bataille de la Passe and pays homage to the fighters who lost their lives in the battle.
Mahébourg Museum
The National History Museum in Mahébourg is a most charming attraction where you can see a rare and near complete skeleton of the dodo, naval memorabilia and posters with images depicting life during colonial times. The museum is housed in a vintage 'old world' mansion and is listed as a National Heritage Site.
Rault Biscuit Factory
Rault Biscuit Factory is a family business founded and owned by the Rault-Seneque family back in 1870 whose biscuits are one-of-a-kind in the world. They specialise in differently flavoured cookies which are made in a traditional method that has remained unchanged even after being carried forward through 150 years since its creation. A trip to the Rault Biscuit Factory will take you back to a historical ambience of the days gone and will familiarise you with the entire line of different biscuits.
Market and Shops in Mahébourg
The Mahébourg Monday market
The initial focus was silks and other textiles, but these days you'll find a busy produce section, tacky bric-a-brac and steaming food stalls. It's the perfect place to try some local snacks such as gâteaux piments (chilli cakes), dhal puri (lentil pancakes) and samousas (samosas) which are usually dispensed from boxes on the backs of motorcycles. The market is open every day but doubles in size on Monday.
Bo'Valon Mall
It is located in the intersection of Blue Bay and Mahébourg arterial roads which boasts great accessibility to the mall from both directions. The mall has a specious food court as well as 46 other shops such as Espace Maison, fashion outlets, health and beauty stores, and sports outlets, bringing a diversified retail offer.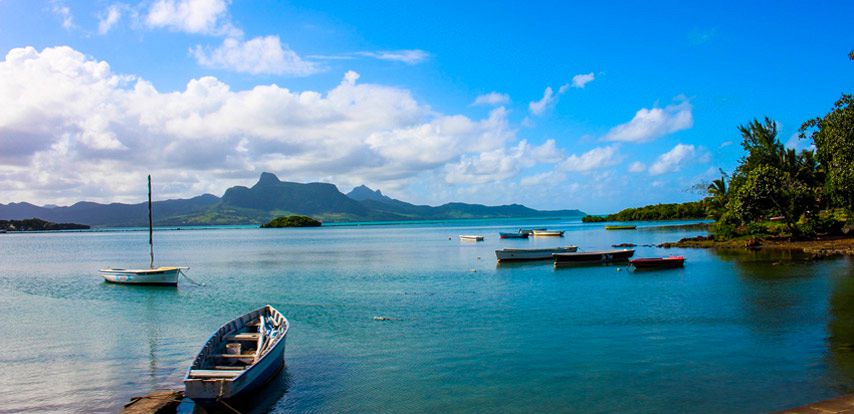 Highlights of Mahébourg
Ile Deux Cocos
Ile Deux Cocos, or as it means the 'Island of Coconuts', is a haven of tranquillity that lies amidst the Blue Bay Marine Park located on the South-East coast of Mauritius. The private island hosts numerous activities like the tour of the stunning Blue Bay in a glass-bottom boat or water sports like snorkelling and scuba diving. The island is also home to the Blue Bay Maritime Reserve, an underwater reserve where you can get some fantastic views of the lovely corals and colourful marine species. Apart from this, there are multiple walking trails on the island for which you can book a day tour.
Ile Aux Aigrettes
Île aux Aigrettes is a must-see for nature lovers staying in Mauritius. The Island preserves very rare remnants of the coastal forests of Mauritius and provides a sanctuary for a range of endemic and endangered wildlife species. Visits are only possible as part of a guided tour, and these leave from Pointe Jérome, close to Le Preskîl hotel. Highlights include Aldabra giant tortoises, ebony trees, wild orchids, and the endangered pink pigeon and other rare bird species.
Day tours can be booked on MauritiusAttractions.com: