Best Activities to Do on a Rainy Day in Mauritius
The Best Indoor Activities to Do in Mauritius on a Rainy Day
Mauritius is renowned for its warm year-round temperatures, but it is still a tropical destination due to its intermittent rainfall.
Dealing with rainy weather in Mauritius can be a lot of fun and we've put together a list of things to do in Mauritius if you happen to be there when it's raining.
Pamper yourself at a Spa
Make a spa day reservation at one of the many world-class spas where you can rest, relax, and rejuvenate which include massages, mani-pedis, facials, and scrubs, to name a few. Steam rooms and saunas, as well as heated jacuzzis, are popular features of spas. Relax and let the worries fade away. You'll feel rejuvenated without feeling bad for missing out on some sunshine hours.
Take some time out for yourself and your body is what a holiday is all about. Book your spa treatment now.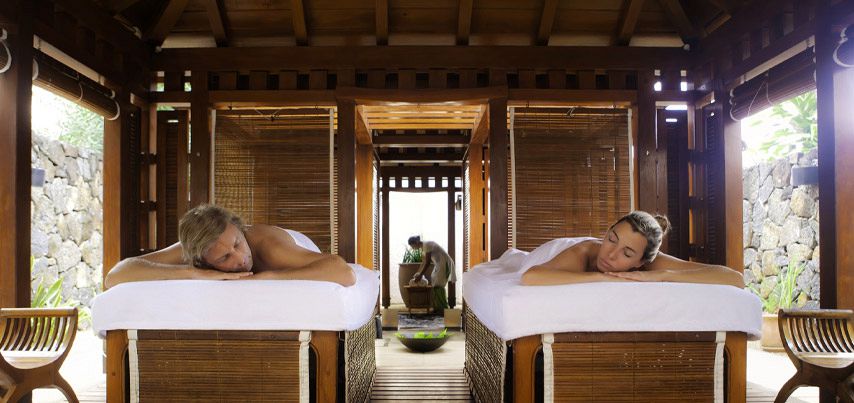 Visit an Art Gallery
If you are an art lover, you can visit several galleries in the north of the island where You can experience the Mauritian culture and way of life through the wonderful art of local artists.
At Pointe aux Canonniers you will find Seebaluck Gallery, the largest on the island; The Raphael Gallery, which exhibits high-end boat models; Imaaya, which is both an art gallery and a boutique that supports contemporary Mauritian artists; And the Galerie Hélène de Senneville, very reputed in that corner.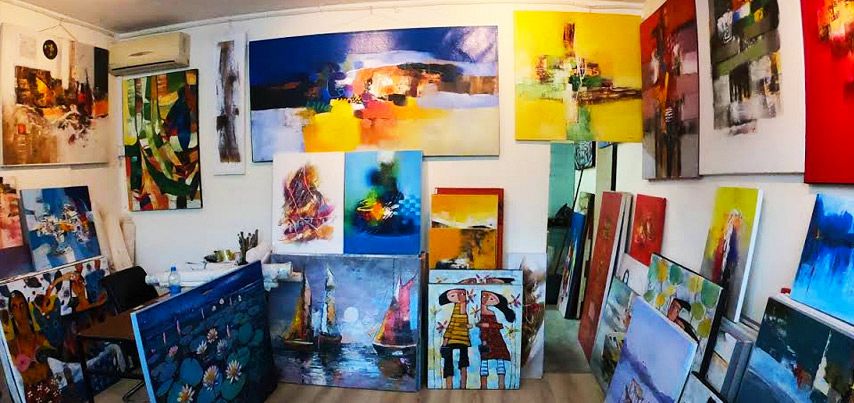 The Galerie du Moulin Cassé which is located in Pereybere, is one of the most famous in Mauritius and they have the paintings of Malcolm de Chazal and the photographs of Diane Henry in permanent exhibition.
You will fall in love with the colourful depictions of life on the island and appreciate that Mauritius activities that allow you to discover the island doesn't always have to be outdoors.
Shopping for Souvenirs
It's a perfect time to go souvenir shopping for your family back home when it's raining. Indoor shopping is one of the best things to do in Mauritius when it's raining, same as you will do in other countries as well. Beyond dodo fridge magnets, there is a wide range of souvenirs to choose from, so take your time and visit the shops to find the perfect gift for your loved ones.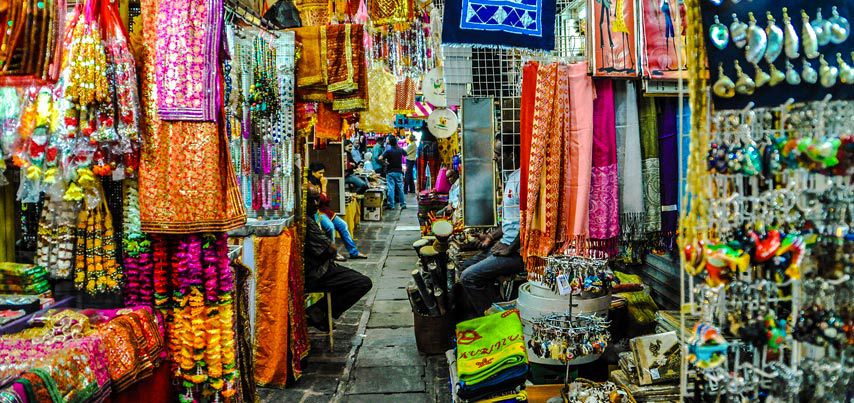 There's a covered market in Grand Baie with plenty of Mauritius and international souvenirs to carry back home and you can also visit the Rendez-vous local shop which is another design store with local original designs and 100% Mauritian handcraft and is located in La Croisette Grand Baie.
Book the Mauritius Shopping Tour (Private Tour)
Discover the Mauritian culture and history
The Blue Penny Museum located in Port Louis, houses important collections on seafaring, Mauritius' colonial history, and Port-Louis in the 18th and 19th centuries. There is also a room dedicated to Mauritian postal services, as well as a room dedicated to Paul and Virginie love tale, which is considered a masterpiece of French literature.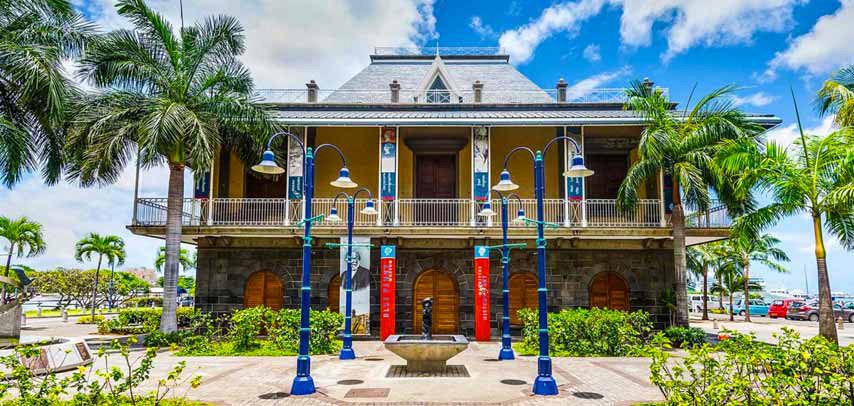 There are several other attractions to choose from, including the Sugar Museum, Aapravasi Ghat, Frederik Hendrik Museum, and the Naval Museum, to name a few. Aside from museums, there are many old historical buildings, such as the Chateau de Labourdonnais and Eureka Building, that have been transformed into a showcase of life on the estates during colonial times.
Visit Local Factories
If you enjoy Tea, you will love to discover the tea-making process at the Bois Cheri tea factory. During your visit, you will gain a better understanding of the various stages of the tea production process, including picking, withering, fermentation, drying, and sieving.
If you'd like a few biscuits to go together with that tea, head directly to the Rault biscuit factory, wherein you may see how the scrumptious cassava biscuits are made using the same traditional recipe since 140 years.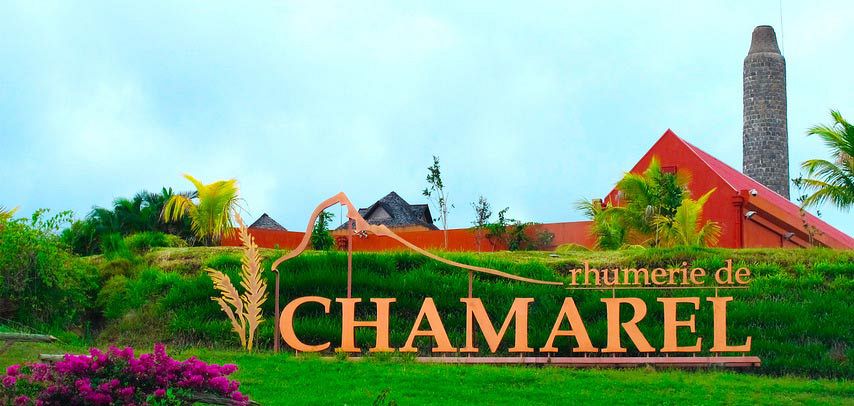 There are several rhumeries to visit if you prefer rum, such as La Rhumerie de Chamarel and St. Aubin distillery.
If you want to see the stunning works of art right in front of your eyes, the Mauritius Glass Gallery is worth a visit where you can get a true appreciation for Mauritian craftsmanship.
The ship model factories, where professional artists build intricate replicas of famous historical ships, are not to be missed.
Port-Louis Market
The Port Louis covered market, with its stalls of fruits, vegetables, aromatic herbs, sugars, and spices, will transport you in a different world. You'll be able to capture beautiful images while being engrossed in the vibrant atmosphere, people coming and going, their warm hospitality, and the colors and smells. Stop by the "Alouda" stand at the end of your tour to sample one of Mauritius' most famous milkshakes.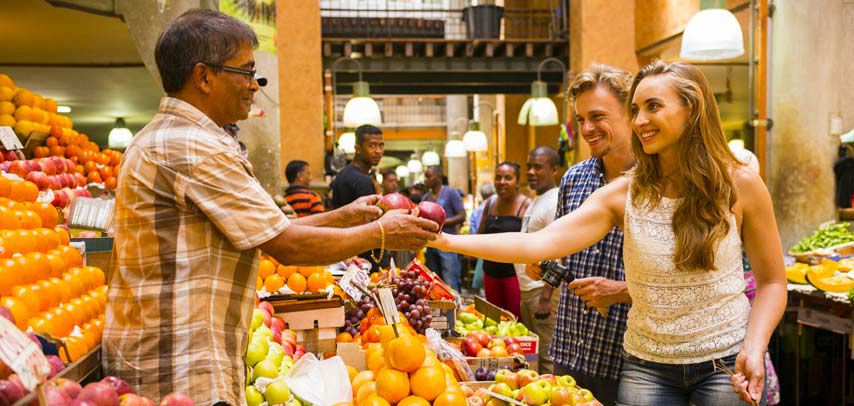 Discover the Mauritian Gastronomy
Mauritian gastronomy is as diversified as the inhabitants of this small tropical island: Creole, Indian, Chinese, European, or simply a mix and match of all those cultures and tastes.
The best way to enjoy a day out in the rain is to make a reservation at one of the fancy restaurants you always wanted to go and there are no better places to taste the specialties of the Mauritian kitchen than the following: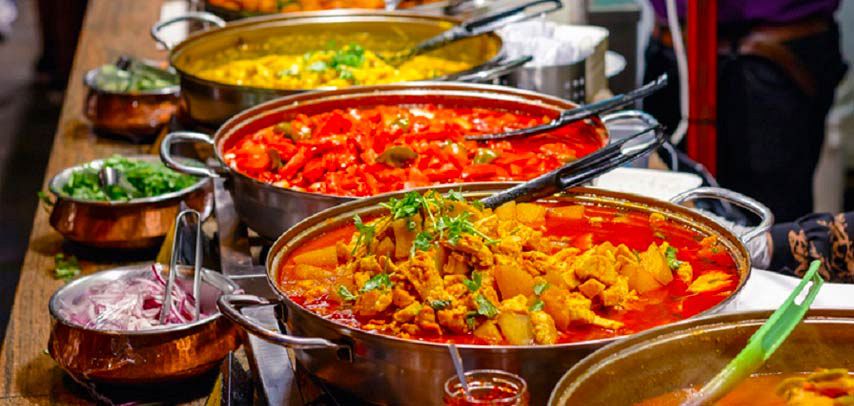 Domaine Anna, Black River (Flic en Flac): Mauritian, Chinese, and European cuisines
The Rivoli Restaurant, Grand Baie : Italian cuisine
Le Pescatore, Trou aux Biches: Seafood
La Bonne Marmite, Port Louis: Indian, Creole and European cuisines
Le Café des Arts, Trou D'Eau Douce: French
Street vendors at Port Louis: Street food of Mauritius
For an exclusive dining experience, you can book the Gastronomic 3-Course Dinner at Heritage le Château.
Visit a house of illusion
The Curious Corner of Chamarel, situated directly across from the well-known Chamarel 7-colored Earth, is the first of its kind in Mauritius: a house full of illusions and mysteries to arouse your imagination, sharpen your senses, and stimulate your creativity. With over 40 curios and exhibits spread out over 5000 square meters, the Curious Corner will astonish you.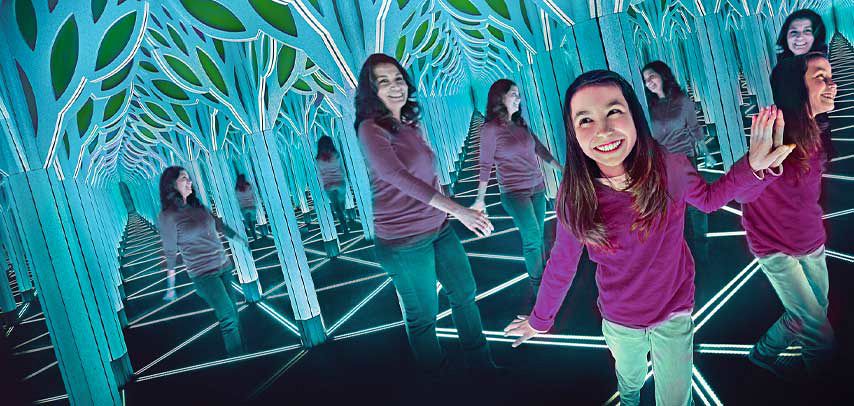 This extraordinary house is worth a visit, whether with friends or family. Once you enter the house, you'll be immersed in a hilarious yet strange adventure in which your common sense will be put to the test by enigmas, curios, puzzles, and mind mazes that are specifically designed to turn your world upside down.
Book The Curious Corner of Chamarel
Take part in an action-packed role-playing game
You can visit the different rooms of Dodo Quest and experience one of the most unique and exciting experiences for those looking for brainstorming activities in Mauritius. You'll be able to share an unforgettable challenging experience with your friends or family members.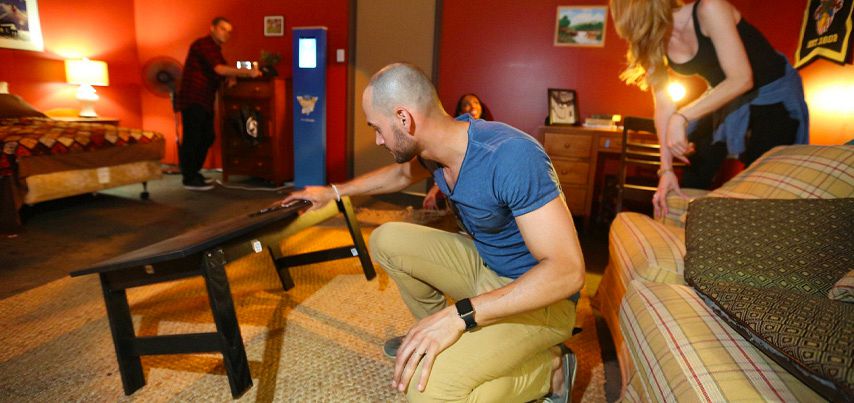 The strangeness of this optical illusion palace will entice all. You won't believe your eyes when you walk around the house and explore various spaces.
Take your camera to capture incredible images in various configurations, and don't miss a visit to the nearby Chamarel rum distillery for a special rum and a delicious lunch.
Book your DodoQuest - Escape Rooms Adventure
NOTE: You may also create your own Tailor Made Tour and visit any place of your choice here