Best Festivals in Mauritius
Discover the most famous festivals celebrated in Mauritius
Mauritius is a melting pot of multiple religions and cultures, a plethora of festivals are celebrated here with full vigour. The population is made up of people from three continents who brought from their ancestral lands a great number of traditions and beliefs.
Mauritians are from Christian, Hindu, Muslim, and Buddhist faiths. Throughout the year, religious festivals in Mauritius are celebrated in peace and harmony and you are welcome to join in the festivities if you visit Mauritius during one of the festivals.
The people of Mauritius recognize the importance of festivals and celebrate them with enthusiasm. They understand that these festivals reflect their glorious past, rich culture and tradition.
Below are the most famous festivals that are celebrated in Mauritius and it may be worth planning your visit to coincide with one of these festivals:
Chinese Spring Festival
The Chinese New Year, known as the Spring Festival or Lunar New Year, is observed in January or February, based on the lunar calendar. Mauritius celebrates the Chinese New Year in the most colourful way possible and the mostly used colour is red which is the symbol of happiness.
Port Louis' Sino Mauritian Quarter, China Town are both brightly lit and bustling, raising everyone's spirits.
Chinatown in Port Louis is the most famous place to attend the Chinese festivals because of its lively energy. This neighbourhood hosts street lion dances, dazzling fireworks, and a variety of other entertaining activities. Special cakes like: Wax cake, Moon cake, sesame seed cakes, etc are also distributed to friends and families and will fill the shelves in grocery stores.
Tourists are invited to join in the festivities and party the night away with the locals.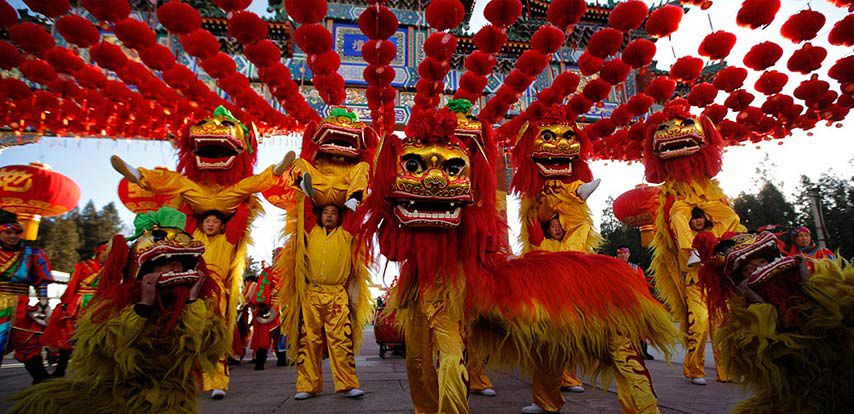 Thaipoosam Cavadee
Thaipoosam Cavadee is held on one day in the month of January or February. Cavadee is one of the most impressive Tamil events, alongside the fire-walking and sword-climbing ceremonies. The devotee, adorned in piercings in the tongue and cheeks, marches in procession to the temple, trance-like and in penance, carrying the "Cavadee," a wooden arch draped in flowers with a pot of milk at each end of its base which he or she places before the deity.
A flag hoisting ceremony known as Kodi Etram is held ten days before the festival and is celebrated with great pomp. The flag will remain afloat until the festival concludes. The temples where this festival is held are known as Kovils, and they are constructed along Dravidian architectural lines. Sandalwood, trees, and prayers are given to implore Lord Muruga's forgiveness. Families follow strict vegetarian diets throughout the festival season. In their houses, people read prayers and verses from Hindu epics.
If you want to visit the fervour, visit the Sockalingum Meenatchee Ammen Kovil in Port Louis, where you are likely to see Cavadees and feel happy and energised as the devotees start chanting.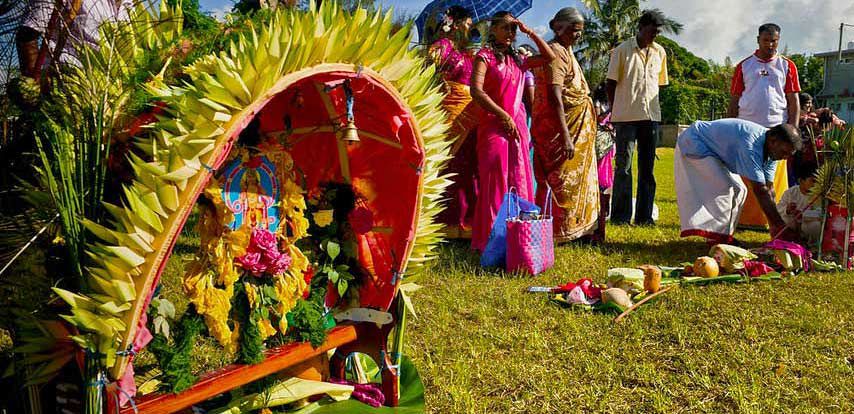 Holi
Holi is a colourful festival and is usually celebrated in March. It marks the start of spring and Hindus rejoice by squirting colored water and powder on one another. It's an opportunity to rejoice and exchange greetings.
The festival is usually two days long and begins with a bonfire in the evening. Folk traditions are used to sing and dance. The bonfire is thought to represent evil Holika's death and loss after she attempted to murder her nephew and was burnt to death and reduced to ashes.
During the Holi festival, all avenues, parks, beaches, and houses are brightly colored. If you visit Mauritius during Holi, you will have the opportunity to sample sweets and other delicacies that are exchanged between families and friends. People often pay visits to family and friends' homes. Holi parties are often organised for the public to join in and all spread love and happiness by throwing coloured powder or water at each other.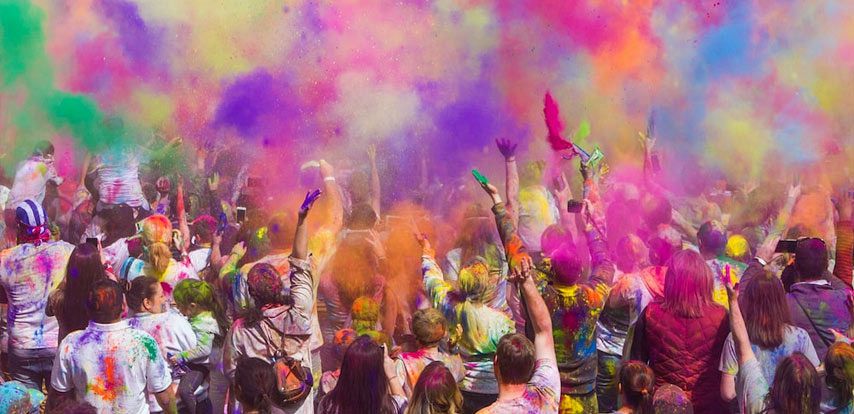 Maha Shivratree
Maha Shivratree is usually held in February or early March in honour of Hindu God, Shiva . Hindu devotees, clad in spotless white, carry the "kanwar",wooden arches covered with flowers on pilgrimage to Grand Bassin, to fetch holy water from the lake. The whole scene is reminiscent of the great rituals on the banks of the Holy Ganges in India.
Once the festival is over, the Kanwars are immersed in the lake. Those that make the journey back home on foot often take up to a week to complete the trek. What is wonderful is that they are greatly supported by the community during the pilgrimage to and from the sacred lake. Pilgrims are given food and drink, and temple halls and temporary shelters are made available for pilgrims to take breaks and even sleep.
Don't miss out on this amazing festival in Mauritius, where thousands of people will be celebrating Maha Shivaratri. This once-in-a-lifetime opportunity promises to be memorable. You can join the pilgrims on their pilgrimage to Grand-Bassin or you can participate in the venerations at the Grand-Bassin hindu temple. If you do, you will not miss the gigantic Shiv Statue which stand erect at this holy place.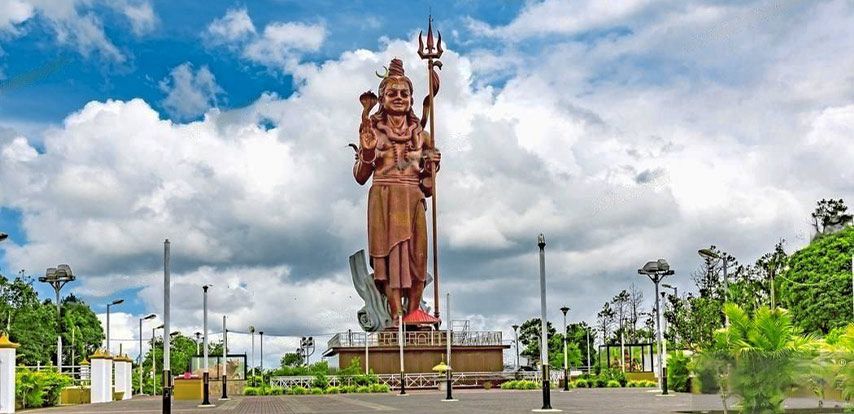 Eid Ul Fitr
Eid-ul-Fitr is the first day of the Islamic month of Shawwal that marks the end of Ramadan, which is observed by Muslims around the world as a month of prayer and fasting. In Mauritius, this event is also observed by its Muslim communities to celebrate the end of the holy month and this festival change every year as the dates would vary depending on the islamic calendar.
Muslims are encouraged to be joyful and come together as a family during Eid. The uniqueness and holiness of this festival in Mauritius brings together Muslim and non-Muslim cultures to rejoice and also give charity to the poor.
Seeing the children's cheerful smiles when they open their beautifully colored presents and 'Eidees' (money) offered by the elders, hearing the humming sound of the neighborhood chirping away while savoring the signature Biryani, hearing the sounds of "Eid Mubarak'' filling the house as a guest comes in. This is what Eid-ul-Fitr is all about.
Eid is celebrated with a lot of pomp and grandeur, making it one of Mauritius' most joyous festivals.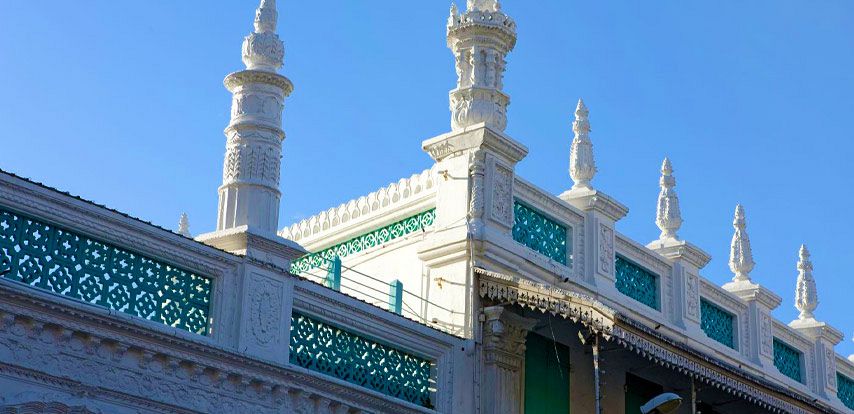 Ganesh Chathurti
Ganesh Chaturthi is another major Hindu festival that takes place sometime in September on the 4th day of the lunar month. According to Hindu mythology, it is the birthday of Ganesha, the God of wisdom and the remover of all barriers.
The idols of Lord Ganesha are taken to the closest rivers and the ocean and immersed in water by the devotees. Mauritian Hindus are dressed up in their finest attire and rejoice during the procession. This is the season that Bollywood music takes center stage and families cook a variety of delicacies and share them with friends and relatives. If you can plan your holiday for this time, you will be in for a real treat.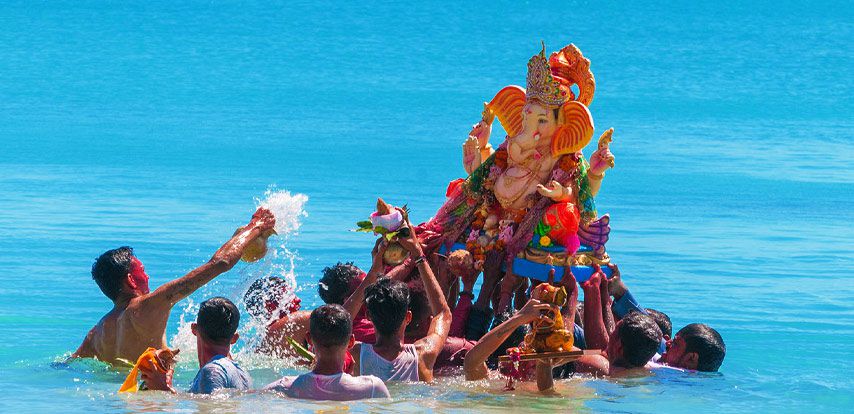 Pere Laval Pilgrimage
Every year on 8th September, men, women and children from every part of the island leave their houses and start on a long march to the shrine of Father Jacques Désiré Laval at Sainte Croix, where prayers are said. The death of Père Laval is commemorated on 9th September.
During his 23 years in Mauritius, Père Laval is credited with converting 67,000 people to Christianity, and he soon earned the title of Mauritius' Apostle. Today, the priest's relics are housed in a vast modern stone vault and are revered by Mauritians of all ethnicities.
You can join the pilgrimage regardless of your faith. The pilgrims will make you feel at home and share with you the miracles that happened thanks to this pilgrimage over the decades.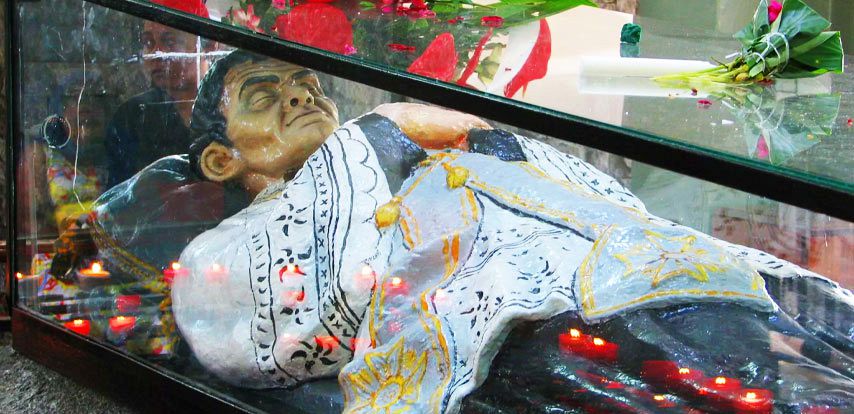 Diwali
The Hindu festival of Diwali is the most joyous of all. In Hindu mythology, it commemorates the triumph of good over evil and is celebrated around October or November. Traditionally, clay oil lamps were mounted in front of each house, making the island into a fairytale of flickering lights; however, decorative electric lights have mostly replaced these.
Hindus in Mauritius offer gifts to loved ones, pray, and exchange food and delicacies on the eve of Diwali. To fend off evil spirits, they also burn effigies of Ravana (a legendary king of ancient Sri Lanka who was also a tyrant). The evening's festivities conclude with a spectacular fireworks display and it's a beautiful time to be in Mauritius, which is enhanced by all the unbelievable energy that permeates the country and the magical use of 'light'.
During Divali festivals you will be spoilt with Indian sweets like barfi (sweetened milk cake), banana fritters, coconut filled sweet potato turnovers and so on.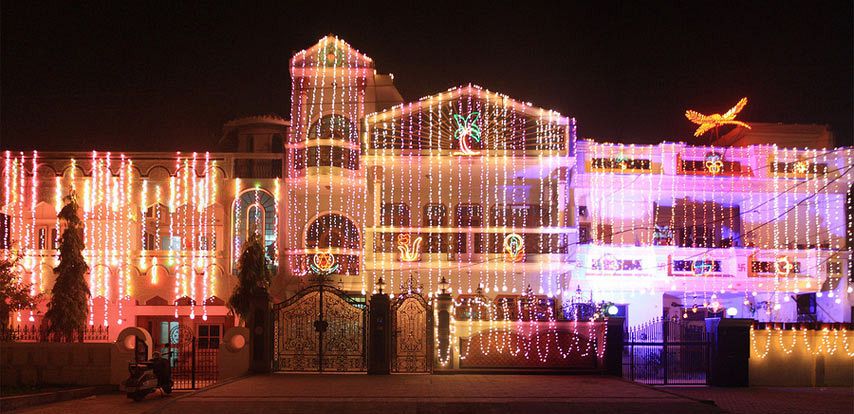 Kreol International Festival
The Kreol International Festival is a nearly week-long celebration of Creole history, Mauritius' culture, and all of its communities' cultures, including concerts, slam and poetry workshops, theatre performances, art shows, and, of course, highlighting local cuisine. Usually, the festival takes place in November or early December.
Four major events took place over the long festival weekend. Playful activities are offered for children, giving them the opportunity to explore and engage in traditional Creole games of yesteryear. An informative conference is organised, focusing on Creole values and exploring ideas for the future of Mauritian Creoles.
Visitors are invited to join local people from all over the country to enjoy authentic Creole cuisine, Sega music, dance, poetry and other festivities, all culminating in a rousing all-night grand concert featuring some of the most popular Creole singers and musicians from across the region.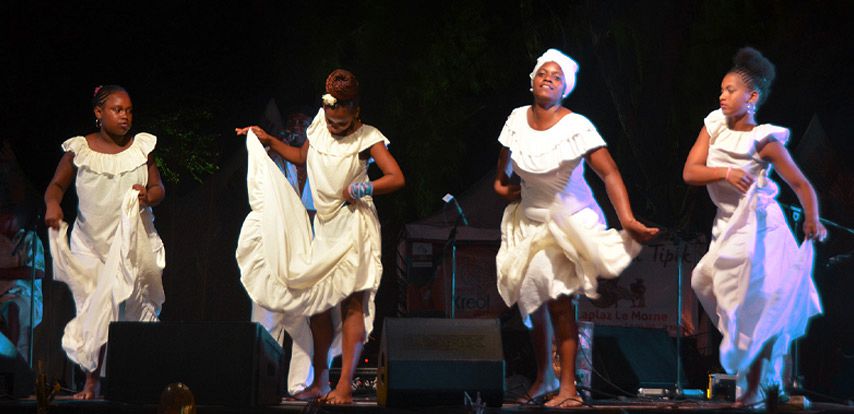 Christmas
Mauritius' population is very diverse in their religious beliefs, with just about 30% of the population being Christian. Christmas, on the other hand, is observed by nearly all, with Christians and non-Christians alike gathering as families and sharing presents and most of the households would have a Christmas tree.
Christmas day is a public holiday marked by family gatherings at home or at the beach. Dishes normally depend on religions, cultures and tastes.
You can find Santa Claus in many commercial centres and public areas and Christmas carols are mainly heard on radios or televisions and shopping centres.. During the Christmas season, you can come across many tropical fruits like mangoes, pineapples, longans, litchis, and watermelons of all sizes.
Christmas in Mauritius falls during the peak of summer, making it a far cry from the chilly European Christmases you might be used to. It might seem strange to you to wear shorts or a bikini on Christmas Day, but it is definitely the custom in Mauritius. Many restaurants are open as usual on Christmas Day, so finding a place to eat, drink, and be merry is not a problem.