Best Wildlife Parks in Mauritius
Over the years, many parks have been created and Mauritius has welcomed animals from all over the world. These parks organise several activities whereby you get to play and feed the animals within stunning local nature reserves.
Safari adventures are now possible and it's an activity enjoyed by people of all ages. You will get to witness the majestic predators of the jungle such as lions and tigers in their natural habitat making it an adventure of a lifetime.
In Mauritius, you will also find many endemic species, and some are highly endangered species of mammals, birds, and reptiles. The best places to see the endemic species like the pink pigeons, fruit bats, and reptiles are in the protected lush nature reserves.
Below is a list of the best wildlife park to visit while holidaying on the island:
1. Casela Nature Park
Located beside the Rempart Mountain on the South-West of Mauritius, Casela Nature Park is home to beautiful natural panoramas and species of numerous endangered animals and birds including the white lions and tigers. Some of the activities available are playing and feeding tiger cubs, big cats drive through, interactions with big cats, visit to the bird park which has over 150 bird species from over 5 continents, camel rides, animal feeding and safari trips, and more!
The park spans over 350 hectares and is divided into 5 zones, each with its own unique characteristic. The 5 zones are Thrill Mountain, Predator Kingdom, African Safari, Pangia Birds and Rides, and World of Events.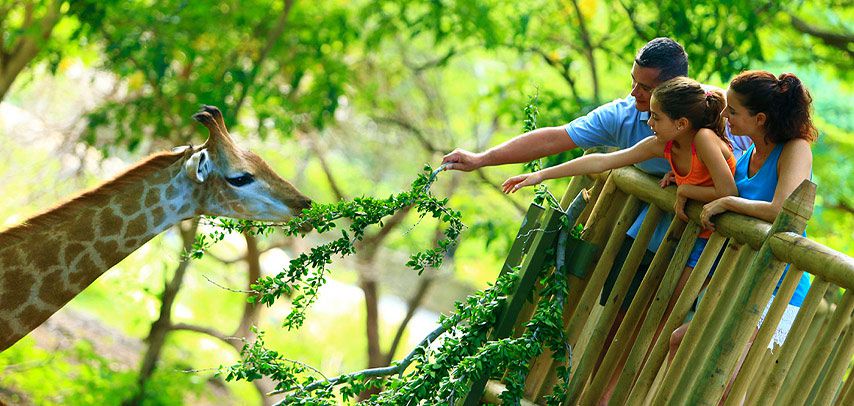 While taking activities that involve the big cats, you will get wonderful opportunities to photograph lions, caracals, and tigers. During the activities, the park's guide will provide interesting information on the big cats, their behaviour and their habitat while also sharing their own personal experience of working alongside these remarkable animals.
Casela Nature Park provides a safe and friendly environment for children to play, interact, and create beautiful memories with animals. Animal feeding is a rewarding sensation for children who love discovering new experiences that they will cherish for the rest of their lives.
At the park, the whole day can be spent while indulging in numerous adrenaline-rushing activities and once in a lifetime experiences.
Book the Mauritius Safari, Animals and Wildlife Activities
2. La Vanille Nature Reserve
La Vanille Nature Reserve also known by many as the Crocodile Farm & Nature Park is home to various species of animals, reptiles, and plants. The park is set in a beautiful rainforested valley with natural freshwater springs, full of prawns and fish.
As part of your visit to the La Vanille Nature Reserve, the guides will take you through some unforgettable walks. You will get to stroll through luxuriant greenery where banana trees, palm trees, and giant bamboos provide shade for the crocodiles and the giant tortoises. During your visit at the La Vanille Nature Reserve, you can experience a firsthand encounter with the giant tortoises, and get a rare chance to feed, pet, and play with them.
Thousands of Nile crocodiles are found in the park and you can watch them in maximum safety. While at the park, one should not miss the crocodile feeding show that takes place daily.
La Vanille Nature Reserve offers a mini zoo of Mauritian fauna where you can find most of the Mauritian mammals and reptiles including skinks, phelsumas (geckos), giant tortoises, turtles, bats, deer, mongooses, monkeys, wild boars, as well as domestic livestock such as goats, fat-tailed sheep, and donkeys.
The park's rare collection of butterflies and other brightly-colored insects (with about 23 000 species), which is one of the most fascinating things in the world. La Vanille Nature Reserve is a must see.
Book the La Vanille Nature Reserve Packages
3. Parc Loisirs Gros Cailloux
Located on the west of the island, this leisure park is ideal for family outings. It offers a varied range of fun outdoor activities to both children and adults.
Children can learn how to fish for tilapia, pet farm animals, and ride a bike throughout the park which is packed with nature. Children also can fly through the air on an exciting child-friendly zipline that soars above the forested area.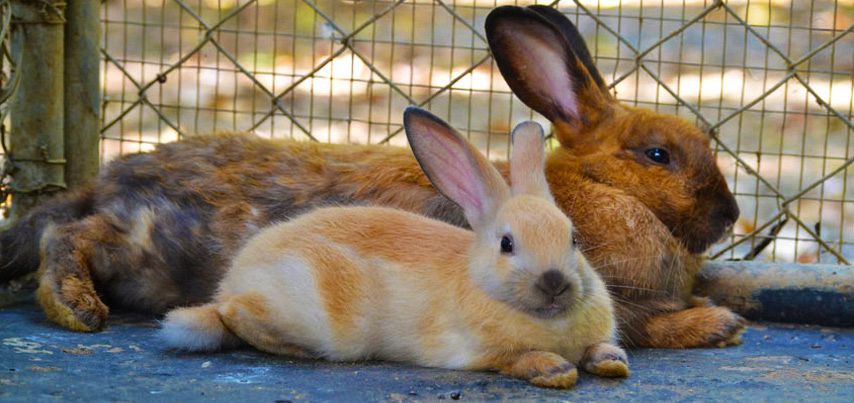 Kids will have the time of their lives when they enter another world at L'arche de Noé, a section designed for the little explorers. There is an animal farm where they will get to admire, interact and feed lovable animals such as ducks, geese, turtles, rabbits, and birds like cockatiels, turtle doves and lovebirds, amongst others.
Since after all this fun you will undoubtedly be famished, lunch is offered at the onsite restaurant in a scenic setting.
Book the Family Adventure Combo Package at Parc Loisirs Gros Cailloux
4. Bel Ombre Nature Reserve
Nestled within the spectacular and historic 2,500-hectare estate of Heritage Bel Ombre, is an exceptional invitation to the wild side of Mauritius. The reserve provides a premium land experience in the heart of a scenic nature reserve wrapped in a stunning biodiversity that packs fun adventures for visitors of all ages.
The striking blue and warm Indian Ocean on one side and the dramatic lush landscapes of tropical forests, rivers, waterfalls, and mountainous terrain on the other will make for a true back-to-nature experience. The geomorphology, climate, and vegetation of Bel Ombre Nature Reserve also provide excellent habitats for various plant and animal species.
Enjoy exclusive picnics, exciting quad or buggy drives, energising treks in lush nature, breathtaking views, impressive waterfalls, and intact natural beauty. The 4x4 safaris are also available if you are looking for a more relaxed tour. This package has been designed to provide you with the most satisfying adventure in nature with the possibility to swim at a waterfall.
Book the Discovery Trail by Safari 4x4 - Bel Ombre Nature Reserve
5. La Vallée Des Couleurs Nature Park
Covering an area of about 450 hectares, La Vallée des Couleurs Reserve is home to various species of flora and fauna and a great place to enjoy selection of nature trips and fun activities. Visitors are treated with a range of natural landscapes, including plateaus, mountains, valleys, craters and crater-lakes.
Well known for its unique coloured earth, the reserve is also home to many animals like sheep, cows, goats, hens and ducks. Children will have a wonderful time interacting and pet farming these animals. Other animals that are present at the nature park include some centuries old tortoises, Royal peacock, monkeys and a variety of endemic bird species. If you take some time and look around you might even spot some wild deer.
By taking a few hours walk in the nature park the whole family will have fun discovering all these wonders.
Book the La Vallée Des Couleurs Nature Park Activities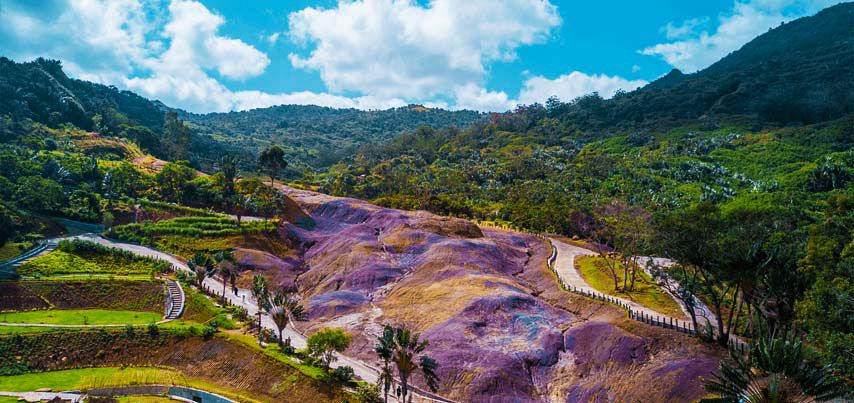 6. Ebony Forest
One of the most exciting conservation initiatives in Mauritius in the last few years, the Ebony Forest seeks to recreate a small pocket of indigenous native forest, the likes of which covered the entire island just 250 years ago. The forest covers 45 hectares with 7 km of hiking routes, two raised walkways that climb into the mid-canopy and an interpretation centre (Museum) with a small shop.
As one of the best-preserved endemic forests on the island, the Ebony Forest, in the southern region of Mauritius, is actively restoring and preserving rare and threatened fauna and flora of Mauritius. Visitors can participate and become Guardians of the Forest by planting a tree or sowing a seed.
Mauritius Wildlife Foundation has begun introducing two of Mauritius' most endangered signature species: the pink pigeon and the Echo Parakeet. Other bird species to watch at the Ebony Forest are the Mauritius paradise flycatcher, grey white-eye, Mauritius black bulbul, white-tailed tropicbird, Mascarene swiftlet, and Mascarene swallow.
Book the Birdwatching & Hike at Ebony Forest
7. Ile aux Aigrettes
Ile aux Aigrettes is a tiny coral island (25 hectares) just off the coast of the town of Mahebourg. The island has been declared a nature conservation site and today is being preserved by the Mauritian Wildlife Foundation which has established a habitat rehabilitation and management project on Ile aux Aigrettes to restore the vegetation and fauna of the island to its original state.
The tour on Ile aux Aigrettes takes about one hour and a half with an additional 10 minutes each way for the boat trip. As part of this tour, you will discover Ile aux Aigrettes and enjoy original Mauritian nature with an expert guide leading the way. You will discover plants and animals, unique to Mauritius and found nowhere else in the world. Some of them have come close to extinction like the pink pigeon, a bird that was in danger of extinction for many years, the Mauritius Kestrel, endangered skinks, and of course, the giant tortoises.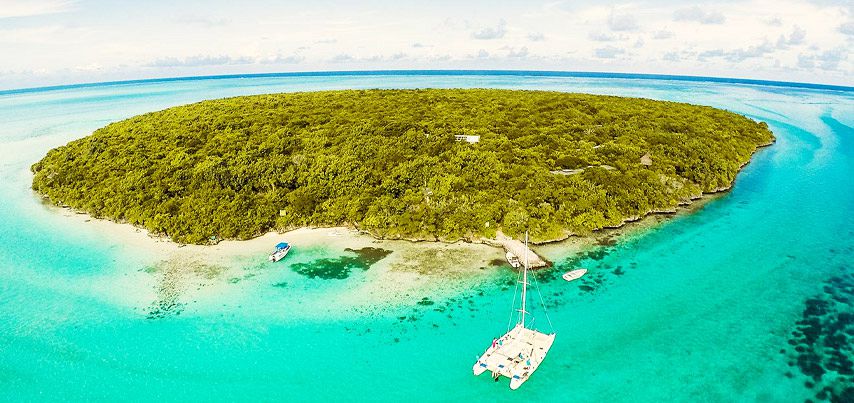 To visit Ile aux Aigrettes, it is recommended to take a glass bottom boat as you will get the chance to explore the Blue Bay Marine Park which is home to a wide variety of fish species that include Damselfish, Surgeonfish, Butterfly fish, juvenile Sailfin tangs, as well as tiny Pipefish and large Trumpet fish.
Book your trip to Ile aux Aigrettes:
Note: At times, the heat will elevate, and thus it is recommended to take a sun hat or cap and water with you. It is also important that you are well-equipped with sunscreen, mosquito repellent creams, and good trekking shoes due to the uneven tracks.