Diving Courses in Mauritius
Are you looking to learn how to scuba dive, discover new adventures or simply see the phenomenal world beneath the waves?
Do you want to improve your diving skills, gain more safety while diving, experience exciting adventures in amazing diving sites?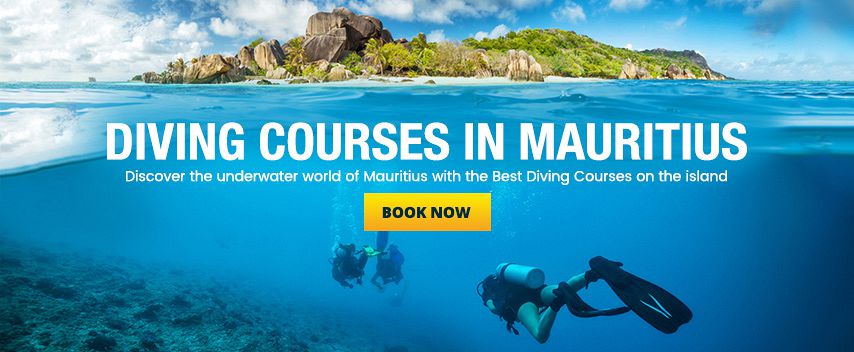 If your answer to any of these questions is yes, than Mauritius is the perfect place for you to take a diving course and enjoy amazing dives!
In Mauritius you are sure to find both beginners and advanced diving courses to fulfill all these wishes.
Mauritius Attractions offers a vast selection of dive courses in Mauritius, which are given in French, English and German (it is also possible to arrange courses in other languages upon request -minimum number of participants is required).
Now you can experience Scuba Diving in Mauritius, with Mauritius' friendliest and the most professional Dive Center.
Which diving courses are available in Mauritius?
We offer all the diving courses currently offered by the top two world diving organizations: PADI and CMAS.
Both these diving organizations offer a wide selection of courses for all ages and levels including also a wide range of Specialtiy Courses (such as: Deep Diver, Underwater Photographer diver, Night Diver and many more).
What is the difference between PADI and CMAS?
PADI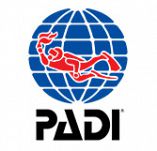 The Professional Association of Diving Instructors is the world's largest recreational diving membership and diver training organization founded in 1966. PADI members, including dive centers, resorts, educational facilities, instructors, and divemasters, teach the majority of the world's divers.
PADI courses range from entry levels (such as Scuba Discovery Diver - Initiation dives, and Open Water Diver) to master scuba diver and a range of instructor certificates. The PADI system is composed of modules with standardized learning objectives divided into theory and practical skills dives.
PADI courses are performance based dive programs, and at the introductory level emphasize practical knowledge, safety and motor skills.
CMAS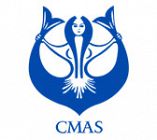 The Confédération Mondiale des Activités Subaquatiques is an international organization for diver training organizations. It was founded in Brussels on 1958. CMAS offers an international framework for dive qualifications. Members of the CMAS Councils are recognized national dive organizations which guarantee the CMAS standards within the constraints of local dive situations. They award their own national qualification cards (CMAS cards).
CMAS has a Star system for grading diver and instructor qualifications and certifications.
---
PADI List of Courses:
Below you can find breakdown-course plan of the diving courses offered by PADI.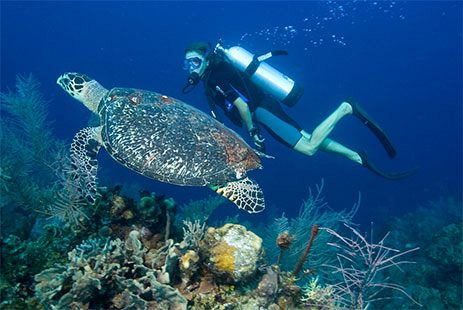 PADI Recreational Diving Certifications:
PADI Skin Diver (Snorkeling)
PADI Junior Scuba Diver
PADI Scuba Diver
PADI Junior Open Water Diver
PADI Open Water Diver
PADI National Geographic Diver
PADI Adventure Diver
PADI Advanced Open Water Diver
PADI Rescue Diver
PADI Speciality Courses
PADI Master SCUBA Diver
PADI Speciality Courses
PADI provide a range of speciality courses, examples of which include:
PADI Altitude Diver Speciality Course
PADI Boat Diver Speciality Course
PADI Cavern Diver Speciality Course
PADI Deep Diver Speciality Courses
PADI Digital Underwater Photographer Speciality Course
PADI Diver Propulsion Vehicle Speciality Course
PADI Drift Diver Speciality Course
PADI Dry Suit Diver Speciality Course
PADI Emergency Oxygen Provider Course
PADI Enriched Air Diver Speciality Course
PADI Equipment Specialist Speciality Course
PADI Ice Diver Speciality Course
PADI Multilevel Diver Speciality Course
PADI Night Diver Speciality Course
PADI Peak Performance Buoyancy Speciality Course
PADI Project AWARE Coral Reef Conservation Speciality Course
PADI Project AWARE Fish Identification Speciality Course
PADI Project AWARE Specialty Course
PADI Search and Recovery Speciality Course
PADI Semiclosed Rebreather Course Speciality Course
PADI Underwater Naturalist Speciality Course
PADI Underwater Navigator Speciality Course
PADI Underwater Photographer Speciality Course
PADI Underwater Videographer Speciality Course
PADI Wreck Diver Speciality Course
---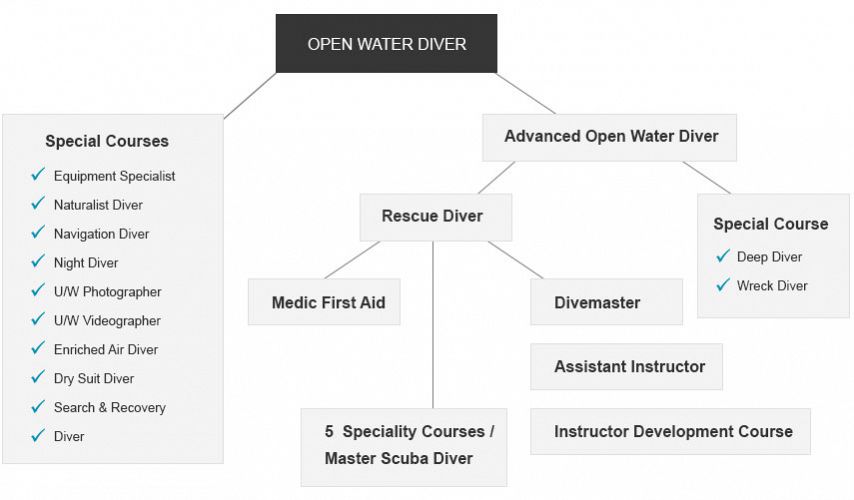 ---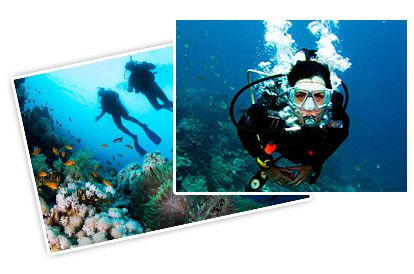 CMAS List of Courses:
Scuba diving certifications
CMAS Scuba Diver - limited depth, etc, certification since only pool training done
1 Star - Competent, open water diver
2 Star - Can supervise a recreational diving group
3 Star - Supervisor of a diving project
Snorkel diving certifications
1 star - Snorkel Diver
2 star - Snorkel Diver
3 star - Snorkel Diver
Instructor certifications
1 Star - Can certify up to/including 1 star diver
2 Star - Can certify up to/including 1 star instructor
3 Star - Can certify up to/including 2 star instructor; aka Course Director
Nitrox instructor
Confirmed Nitrox instructor
Photo instructor level I
Cave diver instructor level II
Marine Science instructor level I
Apnea instructor
Rebreather instructor
Speciality certifications
Basic Nitrox diver
Advanced Nitrox diver
Night diving
Search and recovery
Photographer level III
Cave diver level II
Marine science level I
Rebreather diver
Apnea (free-diving)
Apnea level I
Apnea level II
Apnea level III