Maha Shivaratri in Mauritius
The Origin of Maha Shivaratri
This is one of the major festivals celebrated in Mauritius. Maha Shivaratri means Siva's Great Night and is celebrated by Mauritians of Hindu faith. The festival is celebrated during the new moon (lunar phase during which the stars are not visible in the night sky). During this period, most devotees will start their pilgrimage to the sacred lake of Ganga Talao located in Grand-Bassin. Devotees come from all around the island and will walk miles for this celebration.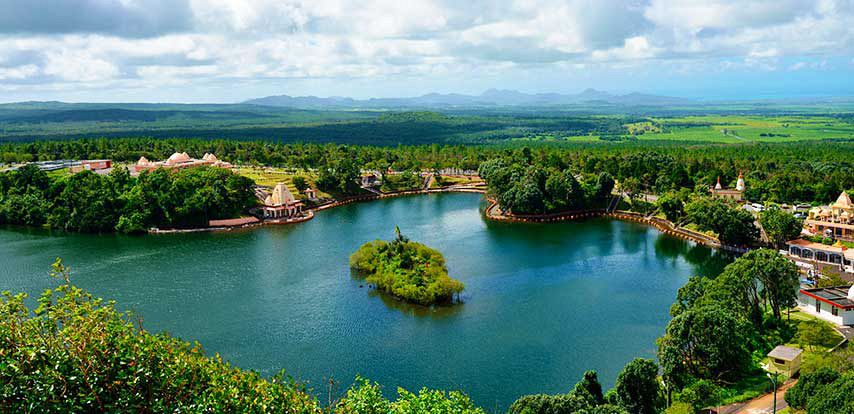 Maha Shivaratri is celebrated for the god Shiva, the god of the Hindu trinity that represents destruction. The festival has several religious and spiritual meanings. According to some beliefs, Maha Shivaratri is the night during which Shiva saved the world from destruction. He swallowed the poison that rose from the seabed in the pursuit of the nectar of immortality.
The Mauritian devotees celebrate Maha Shivaratri by observing ten days of abstinence preceding the celebration. During these ten days the believers will pray daily and will not eat meat, consume alcohol and indulge in other worldly pleasures.
Pilgrimage to Grand Bassin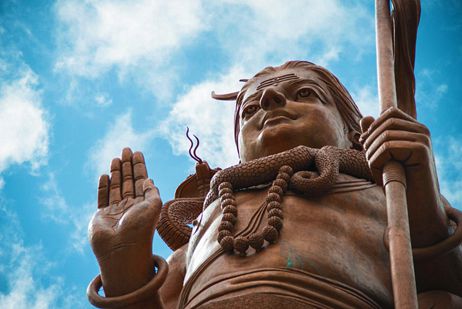 A few days preceding the celebration of Maha Shivaratri, many devotees will start their pilgrimage to the lake of Grand Bassin dressed in white to collect sacred water. The water is believed to come from all corners of the island. To reach the sacred lake, the devotees walk through the mountainous areas, sometimes during bad weather.
Kanwars are built for the occasion and many will carry their kanwars on their shoulders for the march to Grand Bassin. You will often come across tents along the way, usually set up by benefactors where devotees are offered drinks and food.
Once the devotees reach Ganga Talao, they pray at the banks of the lake and collect water to bring back to their localities. The sacred water will be poured on the Shivalingam (sacred stone representing the god Shiva) at the Mandir the devotees usually visit.
The night of the full moon is spent praying to the god Shiva. According to customs, the faithful remain awake and fast. During this ritual, the Shivalingam is sprinkled with milk, holy water brought back from the Ganga Talao, honey and sugar.