Map of Mauritius Holiday Attractions
Mauritius Attractions Map
With over 100 different activities, trips and excursions available on the Island, Mauritius is a top holiday destinations offering a range of leisure activities for you to choose from.
Whether it is a sea activity, cruise, underwater adventure, nature trip or any other, Mauritius has something to offer to any visitor.
The Mauritius Attractions Map offers a basic representation of the locations of the main sights and excursions of the Island of Mauritius.
For the full list of trips and excursions available in Mauritius please click here.
Click on the map image to see a larger image of the Mauritius Attractions Map.
Map of Mauritius Holiday Attractions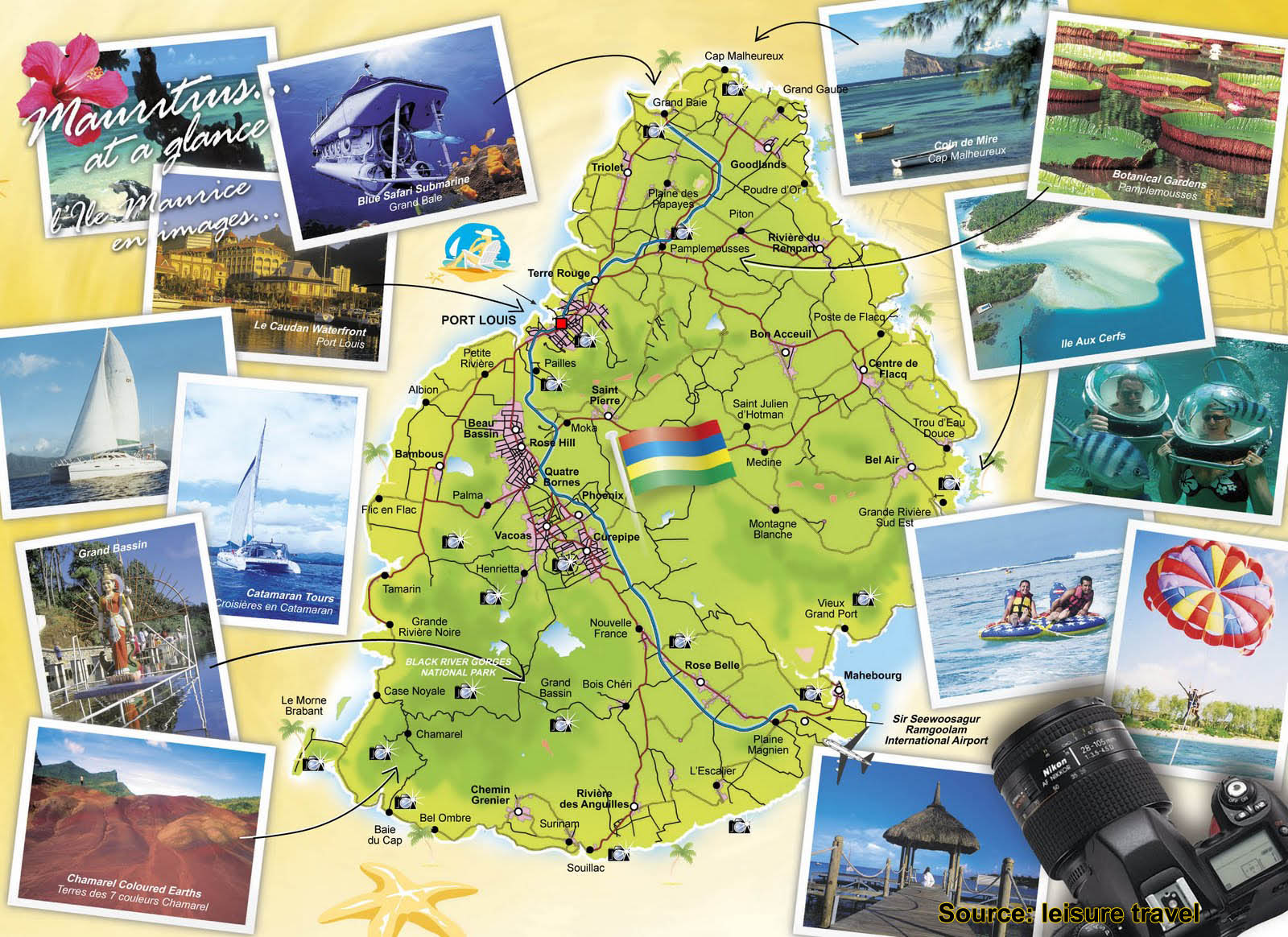 Below please find a short summary on the locations of the main excursions and holiday activities offered in Mauritius:
Catamaran cruises - Grand Baie (north west), West coast, East Coast and the South East coast
Safari adventure – almost all done in the south of Mauritius
Swimming with dolphins – all the activities are done on the South west coast of
Mauritius
Underwater activities (except diving) – all done in Grand Baie (submarine, underwater sea walk…)
Canyoning – all done in the South west and south east of Mauritius
Hiking and trekking – done in the center, South west and south east of Mauritius
Quad biking – done in the south west of Mauritius
Deep sea fishing – Grand Baie (north west), West coast and East Coast
All in all, the north of Mauritius is the place to enjoy the biggest selection of cruises, sea activities and underwater activities. While the south of Mauritius, is the best area to enjoy nature activities, including hiking, trekking, animal watching, safari trips, canyoning and so on.
With that, it is important to remember that the island of Mauritius is relatively a small island, just over 60km in length and under 50km across. This is why it is perfectly possible to reach all four corners of the island in a day and to enjoy any of the excursions and trips on offer, no matter where in which area of the island you will be staying.