Ecotourism in Mauritius
Many people have the perception that Mauritius is mainly a honeymoon destination and people travel here just for the turquoise lagoons or the powder-white beaches. Well, that is partially true! However, Mauritius has so much more to offer for all kinds of travellers. You should absolutely take time to explore the island beyond the luxury resorts.
Eco Touristic Activities in Mauritius
Another way to explore the island's unspoiled nature is through Eco-Tourism. Many fun eco-touristic activities have been introduced during the last years; some of these activities can be done in parks like Casela Nature Park, Ebony Forest or you may opt for other activities like mountain hiking and zip lining across the beautiful riverbeds and gorges.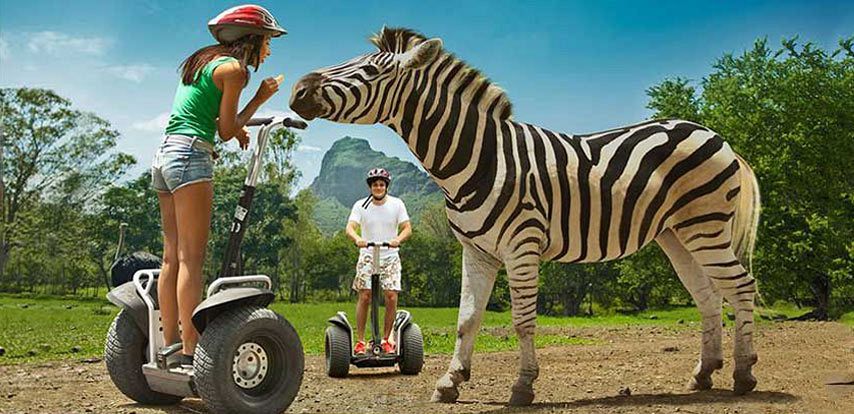 GSTC-Recognized Standard
With the worldwide trend to engage in sustainable tourism, Mauritius also restructured its strategy. Besides diversifying eco-activities, many stakeholders have implemented sustainable practices. Thanks to these measures, the Global Sustainable Tourism Council (GSTC) has announced that the Mauritian Standard on Sustainable Tourism has achieved the 'GSTC-Recognized Standard' status.
The focus of the Sustainability Tourism Standard is to address requirements of the environmental impacts and their effect on land, air, water and other organisms and ecosystem of the island.
Furthermore, according to the United Nations Environment Programme (UNEP), the accommodation sector of the tourism industry contributes up to 21% of total carbon emissions. Therefore, it is one area within the industry that can significantly develop sustainable actions.
In Mauritius, the following measures have been implemented:
Recycling of plastic and glass
Banning single-use plastic all around the island
Composting of waste materials
Rainwater and stormwater harvesting to irrigate lawns and golf courses
Designing building codes for better air ventilation and light penetration
Growing local vegetables and fruits
Buying local products such as seafood.
Using renewable energy sources like solar panels
Using sensors to decrease water and light wastage
Some hotels such as the Lux Resorts and Constance Belle Mare have the Green Globe certification for their sustainability measures and devotion to supporting eco-friendly gestures.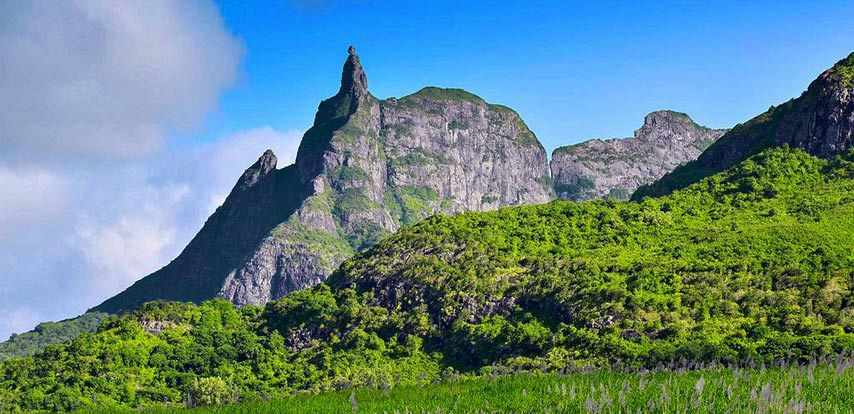 Travel and tourism: a new addition to the educational curriculum
In addition, to promote Mauritius as a sustainable destination, the government took major measures to attain this goal. Several renowned Tourism Academic establishments have been set up on the island. Moreover, Travel and tourism are now part of the educational curriculum as the quality of the sector depends on the education of the employed personnel.
Highly trained personnel
Furthermore, since Tourism is a dynamic sector with constant innovation and updates on physical and behavioural patterns, research in this sector is extremely encouraged in Mauritius. Similarly, hotels and associated personnel are regularly trained in sustainable practices. These pieces of training help in developing new skills that will motivate them to find new ways to market the island as a green destination.
Customisable Itinerary
Nowadays, tourists are becoming more and more eco-conscious, and independent. For instance, they can organise their journeys. They create their itinerary according to what they think would make their journey memorable. By doing so, they can make better eco-friendly choices. Simultaneously, tour operators and hotel managers attract more clients by branding green practices which will in return influence the behaviour of tourists to become more environmentally alert.