Best Animal Encounters in Mauritius
Mauritius is a haven for many endemic animals, and visiting the Mauritius Wildlife Parks is a once-in-a-lifetime experience. Our beautiful island has attracted wild animals from all over the world, which you can now visit and even play with inside scenic local nature reserves, thanks to its serene and warm temperatures. Whether you love fierce animals like lions or aquatic animals like dolphins, there is an experience in Mauritius to suit all.
Below are some of the best animal encounters you can experience in Mauritius.
Walking with lions
At the safari park Mauritius in Casela, you will feel a real adrenaline rush as you get close to lions with no leash or collar.
Not only can you get a close-up view of how these beautiful big cats interact, eat and play with each other while they roam freely but you can also walk right alongside them, with the supervision and guidance of the Rangers and Keepers. This is an incredible experience that will be a highlight of your Mauritius holiday.
To add to the exclusivity, visitors can have the opportunity to walk with Lions in total privacy while only being accompanied by the trainers. Guests are escorted by a personal guide, or they may get personalised care and advice from the trainer's felines, as well as a variety of extras.
Book the Walking with Lions Activity at Casela Park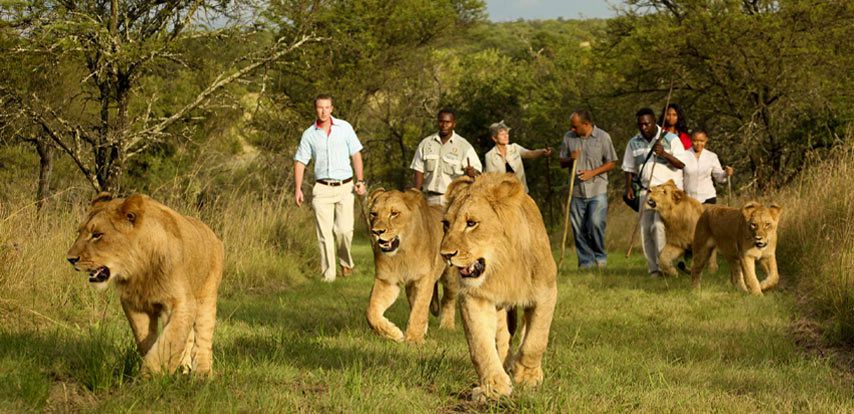 Cheetah Encounter
If you have been dreaming of encountering cheetahs in their natural habitat, then look no further than visiting the Casela Safari Park in Mauritius.
The cheetah's appearance, as well as their magnificent and noble conduct, become perfectly evident. In this close-up, one-on-one encounter between man and big cat, the cat's pace is truly admired.
As part of this Cheetah Interaction, you will walk side by side and interact with the fastest land mammal, alongside the rangers. You will have the opportunity to learn about the animals, their habitat, and their behaviour.
Book the Big Cats Interactions at Casela Park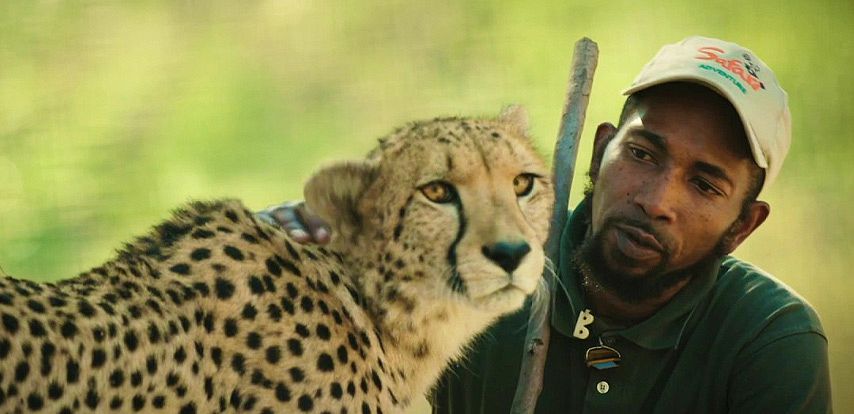 Swimming with dolphins
Oh to swim with the dolphins…
Swimming with dolphins is an incredibly moving experience that can bring you in touch with breathtaking scenery, unspoiled environments, and amazing animals. Off the western coast of Mauritius is the perfect place to see these adorable mammals in the Indian Ocean. You'll be immersed in the fascinating world of dolphins and even interact with them. Swimming with the dolphins is a unique opportunity to access the dolphins' natural habitat and encounter the dolphins in the open sea.
Book your Swim with Dolphins activity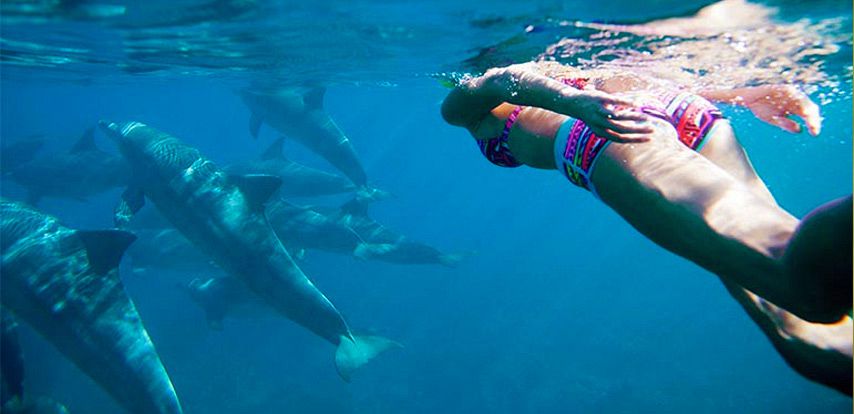 Petting Giant Tortoises
If you love to pet and interact with the famous giant tortoises, a visit to La Vanille Nature Park is a must!
La Vanille Nature Park is home to many giant tortoises, walking around freely and is also the world's largest captive breeding centre for giant Aldabra tortoises (Geochelone Gigantea) and also breeds the smaller Radiata tortoises (Astrochelys Radiata) with over 500 tortoises of all ages in the reserve. Giant tortoises are among the longest-lived animals, and some Aldabra tortoises have lived to over one hundred years of age.
The Park has a dedicated petting farm where children can learn how to pet the animals and many entertaining activities to keep the young ones engaged.
Book your trip to Crocodile & Giant Tortoises Park and Nature Reserve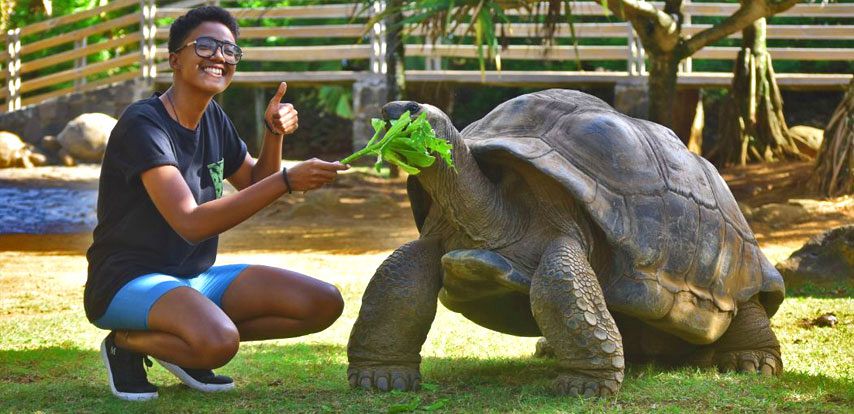 Feeding crocodiles
Witness the speed and power of hungry Nile Crocodiles at La Vanille Nature Park.
Visitors can feed the sharp-toothed crocs on dead chickens and there is a spectacular and unmissable show exclusive to the park which takes place every day at 11.30 in the morning.
Watching the Nile crocodiles jump for their feed is a highlight of any visit and you can be part of the action and actually help feed them with the help of a guide.
The Nile Crocodile Feeding Experience gives you a unique opportunity to have a go at feeding some of the hungry Nile Crocodiles.
The park also features a mini zoo of Mauritian wildlife including iguanas, geckos, giant turtles, bats, deer, mongoose, monkeys and wild boars. You will also be able to eat a crocodile steak or a crocodile burger in the restaurant.
Book your Themed Adventure Packages at La Vanille Nature Park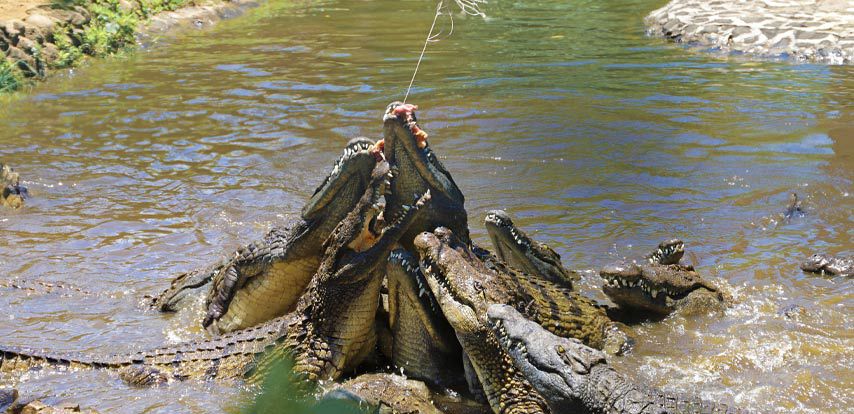 Giraffe Feeding
At Casela Nature park, you can get up close with giraffes, the tallest animal on land.
You'll be awed by their size as they reach down to you and stretch their 18 to 20-inch long tongue to munch on a delicious treat right out of your hand.
It's a great way to connect with these majestic animals and also help keep them well-fed and happy. You will be amazed by their lovely long eyelashes and soft muzzles and it's a great opportunity to have a close-up photo with a Giraffe.
Book the Animal Feeding Package at Casela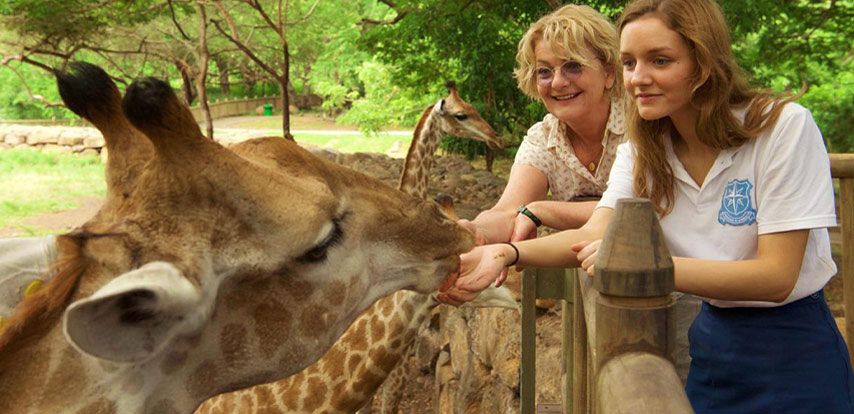 Camel Riding
Embark on a camel riding journey in Mauritius only at Casela Nature park!
There are many reasons to enjoy camel riding and most of them include the camel itself. This laid-back creature is very social, friendly, loving and can run a lot faster than you might think. This activity is easy and perfect for all ages and you experience the most popular mode of transport during ancient times.
The species of camel that is found in Casela is known as the dromedary, which has only one hump, and you'll be perfectly safe and comfortable with the custom-made saddle and thick blankets that cover the camel's back with the view of Rempart Mountain comes as a courtesy of Mother Nature.
Book the Camel Ride Activities at Casela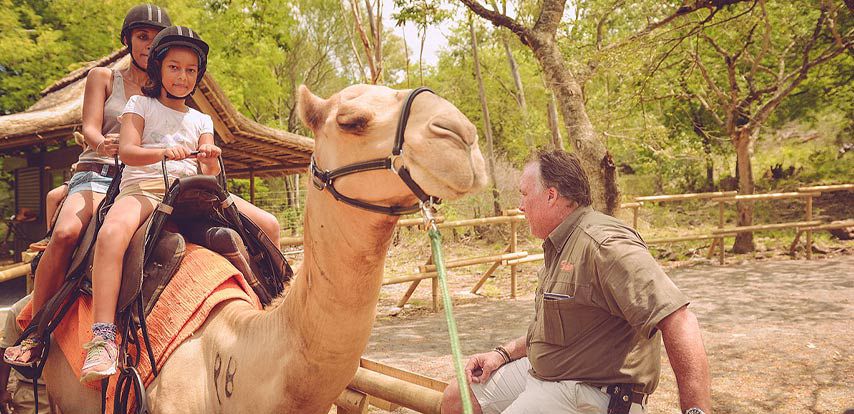 Horse Riding
Book a horse-riding session along the beach or in the forest to have the time of your life!
One of the island's best-kept secrets is that tourists and residents have the opportunity to visit some parts of the island on horseback. After all, it is only natural since Mauritius is the host of the oldest circuit in the southern hemisphere and horse racing is very popular among locals. However, horseback riding is not exclusive to the Champ de Mars racetrack.
On the island, there are a number of equestrian centres where you can ride a horse on the white sandy beaches, whilst enjoying the soothing sound of gentle waves swashing the beach, just like movie scenes where the star rides off into the sunset. On the East coast, you can go horseback riding along mountain trails, across beautiful landscapes, cross streams and see local wildlife and birds while doing so.
Book your Horse Riding activity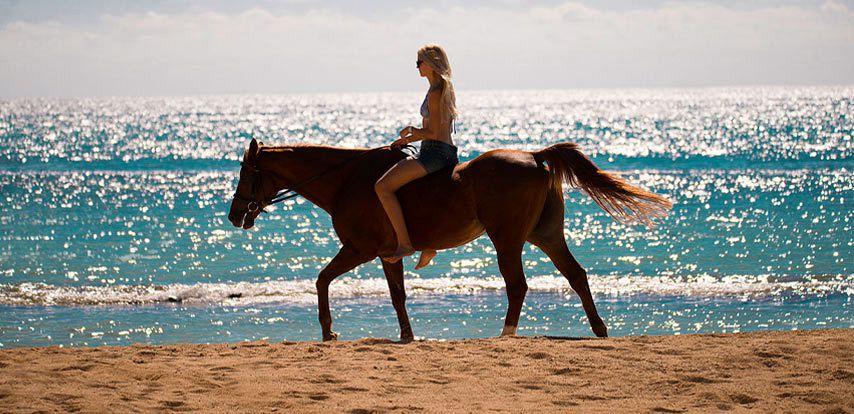 Rhino interaction
Hang out with the incredible white rhinos at Casela Nature Park.
These extant animals, which can be found in Africa and Southern Asia, are a sight to behold. Ella and Benji, two white rhinoceros weighing 1.5 tons each, live at Casela Nature Park. You'll adore them and they're so cheerful. Both of them enjoy eating Alfalfa leaves, which are their favourite food.
The size and strength of these tough animals becomes abundantly clear as you approach them. You will get to touch them, observe them closely and learn a lot about their behaviour and characteristics from the expert caregivers. You will also have the opportunity to enrich your knowledge of the Rhinoceroses family of these adorable creatures.
Book the Interaction with Rhinos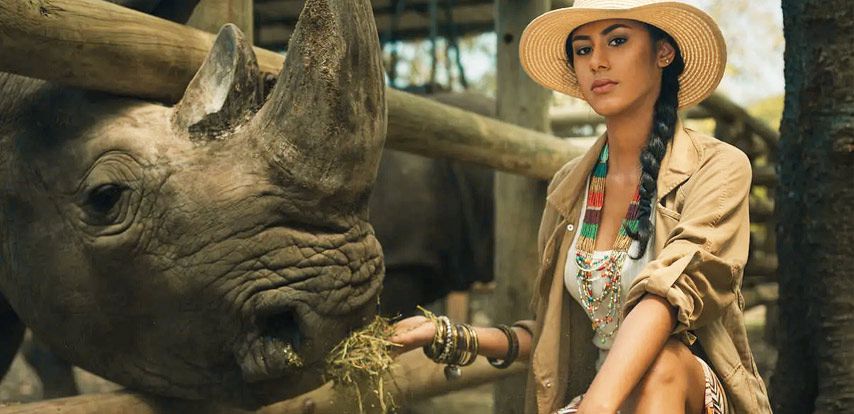 Whales encounter
Explore the spectacular lives of whales in their natural aquatic habitat.
Whales can be encountered on the west coast of Mauritius and it's a unique opportunity to watch these extraordinary mammals elegantly cross the sea and make amusing sounds in the water as they twirl just a few metres away. The sight and experience of seeing a whale take the last breath as it dives, can overwhelm some visitors with the usual outbursts, or others in deafening silence.
The best whale-watching tours involve a speed boat ride further into the sea where the number of encounters and activities will depend on the weather conditions.
The humpback whales can be observed between July and November when they move from the poles to warmer seas near the equator to reproduce, give birth and breed before getting back to the arctic and the Sperm Whale can be observed almost all year round.
Book your whales encounter activity